Career
JOIN OUR TEAM!
BECOME A CENTURY 21 CREST
REAL ESTATE AGENT

CENTURY 21 is the most recognized real estate brand.*
Add YOUR NAME to the CENTURY 21 NAME and you will have the powerful brand connection and the confidence to become a successful agent.
INTERESTED? EMAIL US BY CLICKING HERE.
WHY SHOULD I BECOME A REAL ESTATE AGENT?
¤ AS A REAL ESTATE AGENT, YOU ARE YOUR OWN BOSS
¤ MAKE YOUR OWN FLEXIBLE SCHEDULE EVERY DAY: Set your own flexible hours. Let your real estate career form around your schedule.
¤ HIGH INCOME POTENTIAL
¤ FREEDOM AND INDEPENDENCE: Go outside, get out into the fresh air and socialize as part of your job. If you like variety, rest assured that no two days will be the same.
¤ HAVE FUN AND DO SOMETHING INSPIRING: Be a matchmaker. It is very satisfying to help someone find their perfect new home.
WHAT DO YOU GET AS A
CENTURY 21 CREST AGENT?
Here are a few of the 21 Reasons you should join Century 21 Crest Real Estate:
√ A GENEROUS, TRANSPARENT COMPENSATION PLAN
Earn the commission split YOU DESERVE without all the fees.
√ WE HAVE YOUR BACK: YOUR SUPPORT SYSTEM AND ONGOING TRAINING
Utilize accessible broker and manager support with over 60 years combined experience. Maintain your competitive edge by viewing award-winning comprehensive live and online training presentations that will help you continue your education on any topic - on your own schedule, at your own pace.
√ ENDLESS SUPPLY OF COMPANY GENERATED LEADS SENT DIRECTLY TO YOUR PHONE AND EMAIL
√ AWARD-WINNING BUSINESS BUILDER PROGRAM
An easy-to-use control center to help you keep in touch and follow-up with all of your contacts.
√ FREE 21st CENTURY TOOLS FOR CENTURY 21 CREST AGENTS
FREE plug-and-play customizable professional templates that can give your PR a high level of polish that grabs the attention of your audience, such as:
• YOUR OWN PROFESSIONAL, CUSTOMIZABLE CENTURY 21 AGENT WEBPAGE
• FREE UNIQUE PROPERTY WEBSITES FOR THE HOMES YOU ARE SELLING
• FREE ENHANCED LISTINGS
• A STUNNING CMA PRESENTATION CREATOR
• AN INDUSTRY LEADING SOCIAL MEDIA MANAGER
• A COMPREHENSIVE AD MAKER STUDIO
√ OUR OFFICE IS YOUR OFFICE
A spacious, comfortable and professional office where you can feel proud to bring your clients. Do work on your schedule, the office is available to you 24/7.
√ CENTURY 21 CREST KEEPS YOU CONNECTED TO WHAT'S HAPPENING
When you can, we encourage you to attend our weekly meeting and property preview tour where we discuss current topics and view recently listed properties. You will receive a weekly newsletter outlining updates and new Century 21 Crest Real Estate listings.
CENTURY 21 CREST GIVES BACK
TO THE COMMUNITY
As a franchise, Century 21 Crest Real Estate has made a conscious decision to actively give back to the communities it serves. We organize group volunteer opportunities for our agents, increasing your visibility in your community and making a difference in the surrounding neighborhoods.
CENTURY 21 CREST REAL ESTATE
NEW CONSTRUCTION DIVISION
Century 21 Crest professionally markets new construction projects in Northern New Jersey. These new builds are great for clients who want something brand new where they can pick all of their own finishes. New construction communities include SunValley at Pompton, Riverside at Wallington, City View at West New York, Parkside at Wanaque, Lakeland Village (Haskell)*, Brookland at Lakepointe (Hopatcong)*, Townhomes at Lakepointe (Hopatcong)*
(* notes properties active on the market)

A Special Note From Century 21 Crest Real Estate To Our Veterans
ARE YOU READY TO
OPEN THE DOOR AND BECOME
A CENTURY 21 CREST REAL ESTATE AGENT?
CALL: Marie Episale at 973-646-7423
EMAIL: marie.episale@century21.com
OR VISIT US IN PERSON: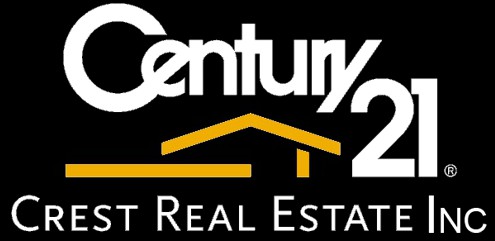 142 Route 23 Pompton Plains, NJ 07444
ABOUT CENTURY 21
The CENTURY 21® System is comprised of more than 7,100 independently owned and operated real estate offices and over 102,000 sales professionals in 75 countries and territories, the CENTURY 21® System is part of the largest real estate referral network in the world. With this worldwide recognition, you'll have an unparalleled opportunity to use this advantage to gain instant consumer awareness, making it easier to meet new prospects, gain listings, close deals, and be financially successful!
(*NOTE: Source: "CENTURY 21 is the most recognized real estate brand." 2012 Ad Tracking Study. The survey results are based on 1204 interviews with a national random sampling of adults (ages 18+) who are equal decision makers and who have bought or sold a home within the past two years or plan to purchase or sell a home within the next two years.)